Jersey Girl Homemade Guitars Tapa - TapRoot
Brands:
**please note that shipping costs may exceed what is listed during checkout.  Please be sure to contact us via email before buying, such we can provide an accurate quote with full insurance.   Also, Payment via Wire Transfer is required with no exception.
I fell in love the Jersey Girl Guitars a very long time ago, so you can imagine how incredibly stoked we were to become a dealer.  The artists (and cat) behind these guitars are as lovely as the guitars.  Very, very special people indeed.
This particular guitar is dazzling.  This particular Tapa is entirely unlike anything we have ever seen.  The result as always results in such an intriguing instrument.  The sound and playability, as always, is entirely top-shelf as well.  The guitar (like all JGHG compostions) is truly best described as functional art.
TapRoot comes with matching Fulltender Overdrive Effects pedal, strap, and unique handmade case.
Guitar specs: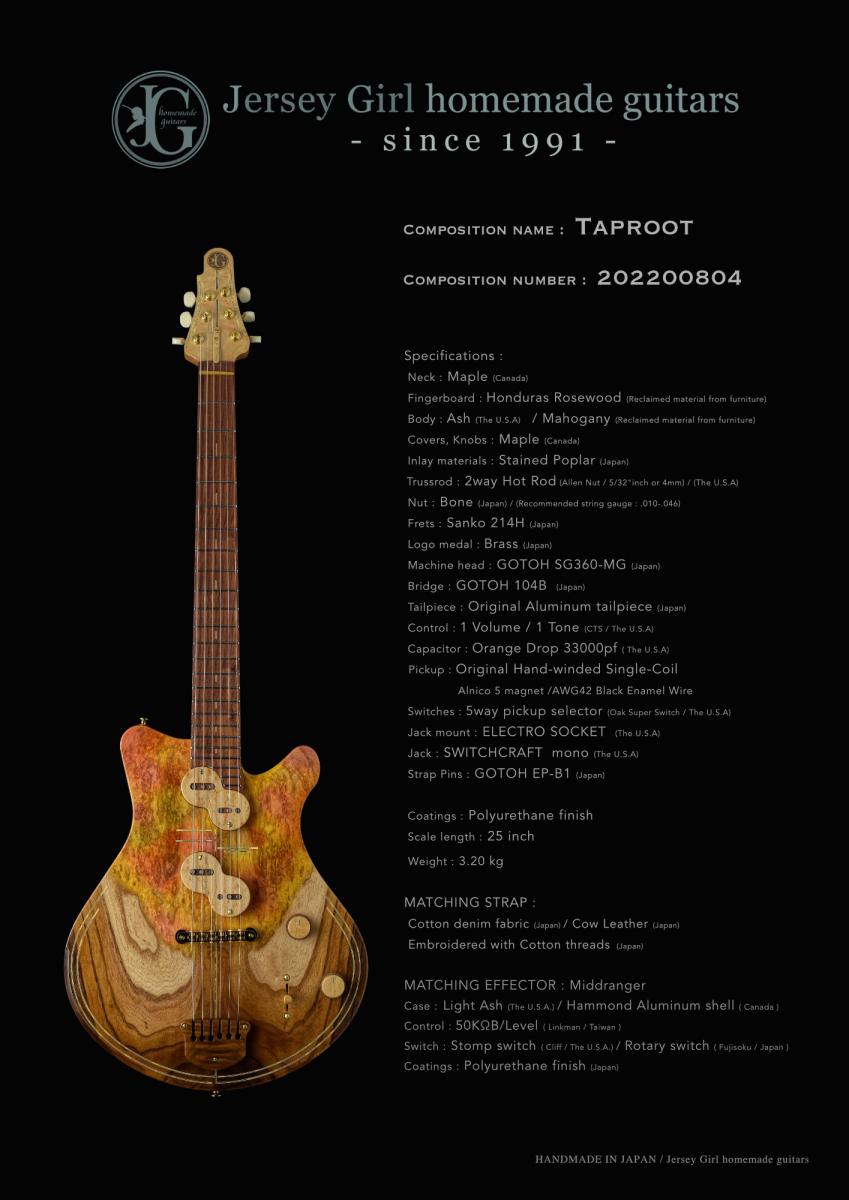 Each jersey Girl Guitar is a true one of a kind compostion. No two guitars are identical in design or sound. Each guitar is designed and built with a goal and sound defined and refined within the builder's imagination. 
Currently, the wait for a Jersey Girl build is fairly lengthy. This guitar is available immediately.