Hilbish Design in stock!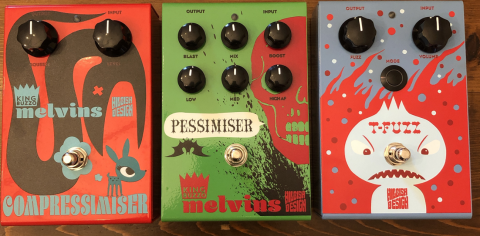 Hilbish Design is a small company from Lynchburg, VA, run by Nathan Hilbish and his wife Ashley. Their new line of pedals are significant in size and tone.  A couple of them were developed in conjunction with King Buzzo from the innovative band, Melvins in order to replicate many of his classic tones.  I mean...who doesn't love Buzz and Melvins!!!
The first three pedals in the line-up are all super useful and musical but can bring the noise-rock as well.
You can check them out here.