Spaceman Effects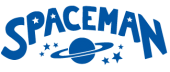 Spaceman is well renowned for high-intensity, small batch releases of some the world's most meticulously hand-crafted bespoke pedals. The Portland, Oregon manufacturer spares no expense to reach its desired sonic and aesthetic results. Their dedicated team hand-solders and assembles products with premium components pulling discriminating players into orbit with relentless consistency and style-defining sound. Coveted by iconic and unknown artists alike as their "secret weapon", Spaceman pedals have carved out their own sub-category, taking boutique, hard-to-acquire creations to new scientific and artistic heights.
INFORMATION ABOUT EDITIONS
In order to share their unique circuits with a wider audience of musicians, you can now experience Spaceman in two different ways: Standard Edition or Limited Edition
STANDARD EDITION
The Standard Edition gets straight to the heart of Spaceman: Inspiring musicians through unique tones, timeless style, and dependable build quality. By introducing contemporary manufacturing techniques to complement our traditional build style, we can now offer this hand-built edition without strictly limited quantities. Featuring a rugged, raw metal enclosure, our signature engraved faceplate and distinctive aesthetic, the Standard Edition is the most accessible way to experience the magic of Spaceman.
LIMITED EDITION
The Limited Edition celebrates the art of pedal building and goes deeper into the details of handcrafting effects. Spaceman meticulously approach every element, from individual solder joints to hand selected components, with unrivaled reverence. Featuring aesthetics like powder coated and chrome plated enclosures, engraved faceplates, deluxe packaging with extra swag and our unique build style, the Limited Edition is the expression of Spaceman's highest ideals. These pedals are made in strictly limited and numbered small batches, often incorporating rare or vintage parts.
Pages