Smart Belle Amplification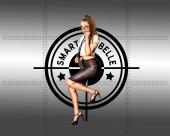 Super stoked to be exclusive dealer up here for this killer amp line!
Smart Belle amplification is a collaboration between three friends who have committed their lives to the pursuit of superior guitar tone.
Lance Keltner, pro guitarist, gear developer and overall tone fanatic has played through a myriad of vintage amps and boutique amps over the years but was most inspired by the 70's tones achieved by David Lindley. The explosive tones that came from a basic modified Fender circuit to create a Tweed Twin sound on steroids were the tones that really inspired Lance to play. Lance has owned Dumble, Park, Marshall, Vox and Fender amps over the years but was most haunted by the tone he heard from a 70's Dumble amp. The thick incredible overdrive and ability to go from mean to clean with the volume knob on the guitar is the impetus behind the Smart Belle design.
Lance knew that he needed to partner with Lee and George to make this dream tone a reality for all of us.
Lee Jackson, guitarist, engineer and electronics designer has worked in the industry for decades and has designed and built amplifiers and studio gear used by some of the biggest names in the business. Lee's early Hot Rodded Marshall's and Custom Hand Built Amplifiers have become legendary in the Music Industry. Lee has been creating Custom Guitar Tube Amps for many of the top players in the world: Steve Vai, George Lynch, Paul Gilbert, Zakk Wylde, Akira Takasaki, Allan Holdsworth, David Grissom, Curt Kirkwood and Eric Johnson to name a few. Lee has worked and designed for such companies as Fender, Ampeg, Crate, Pignose, and created his own companies such as Metaltronix, Perfect Connection and Lee Jackson Designs. Lee brought his years of experience to the table to design the best possible version of this circuit.
George Metropoulos's name has become synonymous with incredible British tones and impeccable manufacturing standards. George's Metroplex, Superplex and his Plexi replicas are among some of the most incredible sounding amplifiers available today. George's vast experience restoring vintage amps has led him to design some of the most remarkable new amps on the market today. George will be manufacturing the SMART BELLE alongside his legendary Metropoulos line.
Together the three have taken the 70's Dumble tone to a new level.