Meeting U.K. Punk Rock royalty
A real highlight for me was getting to meet Buzzcocks at their last Toronto show.  We had backstage access courtesy of Mike Robinson from Myrareguitars.com.  Mike has been supplying the guys with some Eastwood guitars recently.  Pete has been using the Ultra GP and Steve uses a P90 special.
The show was simply amazing.  Great mix of old and new songs.  Very intense and the crowd went wild.  I shot many pictures of the show.  Despite my sucking at photography, many of the shots were really good. 
I got a chance to talk at length with the entire band about guitar gear and al manner of things.  They were really cool.  Very genuine and fun.  30 years on and they are still absolutely kicking ass.  The new tunes are every bit as vital as the classic stuff IMHO.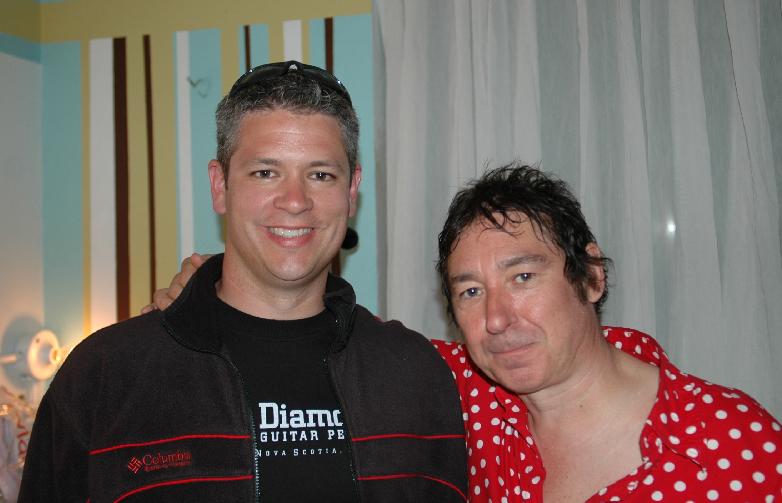 Me and Steve Diggle in Toronto, 2006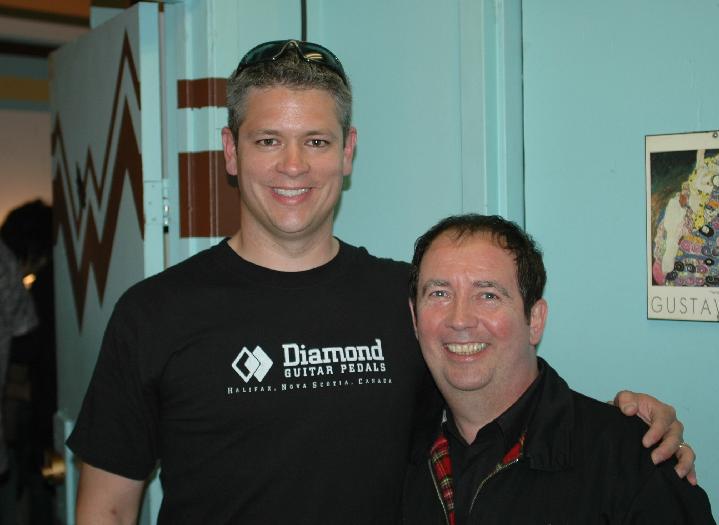 Me and Pete Shelley in Toronto, 2006
Mike from Eastwood Guitars hosted a Live in the studio Video shoot with Githead (Colin Newman from Wire's new band).  It was a great time and it was a pleasure to meet one of my hero's in Person.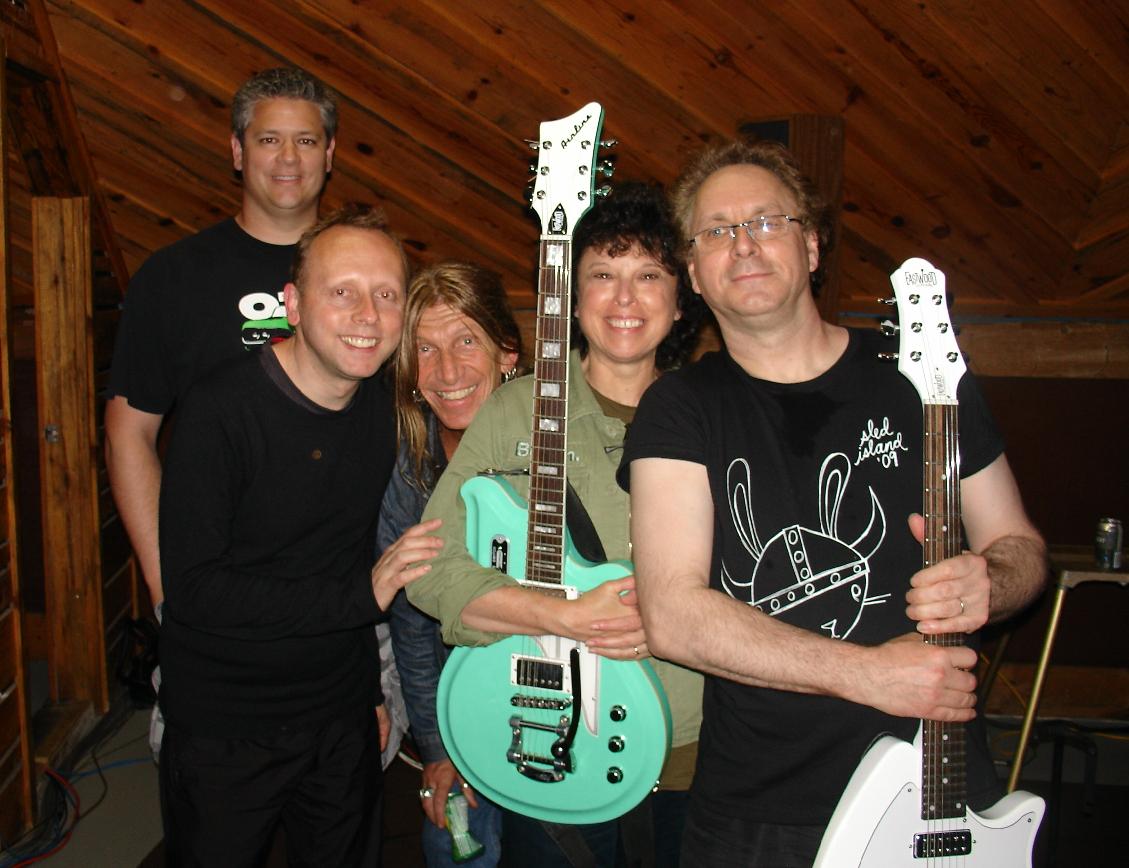 Me and Robin (Scanner), Max, Malka and Colin from Githead in Brampton, 2009