Black Russian Band
Since its creation in 2004, the Black Russian Band has been seen on many of Montreal's most renowned stages, such as the Metropolis, Casino de Montrealand Bourbon Street North. Five experienced and eclectic musicians work together to meld the best of the last 25 years' New Wave, Funk, Punk, Alt Rock andHard Rock. The Black Russian Band is talent, energy and enthusiasm focused on one single objective: get people on the dance floor!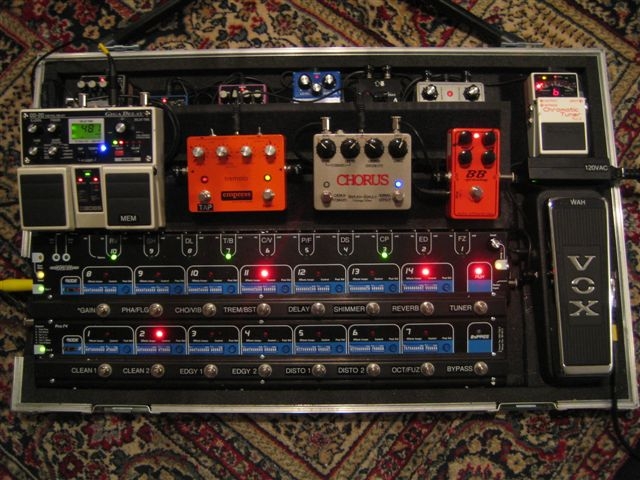 Black Russian Band live video performance
Martin is a great guy with great taste in Guitar gear.  Just check out this super-clean pedalboard!!!!
Image: