Artist Archives 2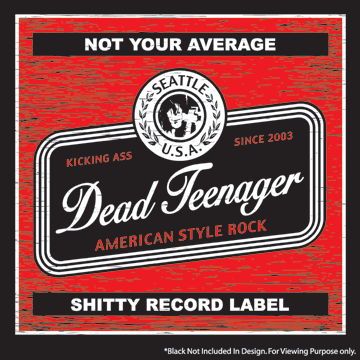 Camarosmith's frontman Ben Rew's Label from Seattle specializes in Rock with the capital R.  Check it out!!!
Check out the Camarosmith website while you are at it.
<><><><><><><><><><><><><><><><><><><><><><><>
Satellite Rides is proving to be a leading band in the Halifax music scene with their unequalled breed of energetic, captivating music. 
Jason Mingo, Jason MacIsaac, Shane Gyrofi, and Adam MacIsaac came together bringing with them influences ranging from Ryan Adams to Wilco to The Cars.
<><><><><><><><><><><><><><><><><><><><><><><>
Check out this wild site, Pink Jimi's site.  Jimi is a HCFX forum regular.  This site is guaranteed to stimulate some serious flashbacks.
<><><><><><><><><><><><><><><><><><><><><><><>
Growing up in the small country-sea town of Madison CT, LazerLloyd spent a lot of time in the woods and by the water. There are certain musical styles that fit in well with these surroundings. Folk, Blues, Country... Early influences were Neil Young, Willy Nelson, Bob Dylan, Stevie Ray Vaughn...
From these influences, LazerLloyd has developed what he terms Folk, Spirit, Blues.  Check it all out here
<><><><><><><><><><><><><><><><><><><><><><><>
In addtion to his role as bass technician for Rinus Gerritsen of the Dutch rock band Golden Earring, Daan Breukhoven is currently involved in the following projects:
- Draziq, which is his main band (not a project persay, but his main music-priority) 
- music workshops for schools and small theatre company's. 
- Ace Of Bass, together with Jazz-bassist Herman Voigt. 
 
Dann also teaches bass guitar at MusicStation, The Hague and is currently setting up an annex in Rotterdam.
He is also available as a session bassplayer. For more details about that, you may contact him here. 
 
<><><><><><><><><><><><><><><><><><><><><><><>
Wayne Eagles
A musician for 30 years and a professional guitar instructor for 20 years, Wayne Eagles performs and records both as leader and sideman in a variety of musical styles and ensembles.
Upcoming projects include a trio CD with bassist Mike Milligan and drummer Billy Kilson (best known for his work with Dave Holland). Current projects include The Bitches Brew Tribute Band, the jazz-rock jam band CHUNGA, Moe Tongue (blues-rock & funk) and the N.E.W.S. Quartet. 
<><><><><><><><><><><><><><><><><><><><><><><>
A fun, tight and energertic alt-rock country band. Currently recording a 6 song EP for their debut release. In the mean time, The Knifings play quite often around Toronto so check your local club listings for dates and times.
<><><><><><><><><><><><><><><><><><><><><><><>
Rude Mood is Don Brown and Jamie Trollinger sharing guitar duties, Randy Powell on bass, and Keith Hamlin behind the drum kit. They're the kind of Blues band that plays the festival/club/party circuit, and gets asked back often.
For the past ten years, they've been gigging around western NC, drawing those crowds who appreciate the way the band combines it's musical virtuosity with a sense of fun on stage. And hardcore blues fans also appreciate how Rude Mood digs deep and reels off a whole string of obscure gems, not just the usual handful of well-known Rhythm & Blues standards.
<><><><><><><><><><><><><><><><><><><><><><><>
From their first LP in 1973, to their powerful stage presence today, the Marshall Tucker Band has played countless concert venues around the world. With the success of the Volunteer Jam Tour, and 1999 release of Gospel, the good ol' boys from Spartanburg, South Carolina remain as a powerful force in the world of music.
When Stuart Swanlund joined MTB in 1985 his slide guitar work added a new dimension to the band – on newer material as well as standards like Searchin' For a Rainbow and Fire on the Mountain.  Stuart also plays for the Tone Generators.
<><><><><><><><><><><><><><><><><><><><><><><>
Linda Manzer says it much better than I can: 
"Kenny Smilovitch's soothing and unique voice accompanies a charged and rhythmic guitar style that is rich in tonal colour and paints a gorgeous musical landscape for Kenny's words and emotive stories."
Kenny plays some gorgeous guitars built by Michael Greenfield and Linda Manzer.
<><><><><><><><><><><><><><><><><><><><><><><>
A thirty year veteran of the Canadian music scene , John Findlay has worked with numerous 
pop - blues & jazz luminaries including: Matt "Guitar" Murphy , Marc Jordan, Katrina and the Waves, 
Carlos Del Junco, Colin Linden, Georgie Fame, Snooky Prior, Sylvia Tyson, Cindy Church
and Richard Carpenter.
As a singer/songwriter/guitarist and pianist John has two CDs releases under his name and is currently working on a third- an effervescent mix of blues-R&B and jazz.
<><><><><><><><><><><><><><><><><><><><><><><>
Musically, Tim Bertulli isn't afraid to mix things up, skillfully combining the sounds of John Hiatt, James Taylor, and Dicky Betts with the likes of Stevie Ray Vaughan and Joe Satriani, he creates a sound that is as encompassing as it is simple and honest. This purposefully stands in stark contrast to today's popular music, which is anathema to the songwriter.
Also, Check out Tim's alter ego band.
<><><><><><><><><><><><><><><><><><><><><><><>
Here we have an Artist of a different kind to the usual ones listed here.  Arnie McBay has a body of work that includes Drawings, sculptures and all manner of Art.  Check out his site here.
Arnie also plays a mean guitar and is entirely addicted to guitar effects gadgetry just like the rest of us :-)
He plays guitar in sQuat.  You can catch them live occasionally in the Niagara area.
<><><><><><><><><><><><><><><><><><><><><><><>
Out of the ashes of the highly regarded Saddletramps, Loomer guitarist Brian Duguay along with the rest of the crew performed their first show in a sold-out performance at the now lamented and semi-legendary Ted's Wrecking Yard early in 2000.  Since then they have gone on to perform their electrified, twang-soaked, harmony-rich rock 'n' roll for audiences throughout Canada and the US, including appearances at the Burlington Sound of Music Festival, the Americanarama Festival in New York and NXNE.
You can pick up their Debut CD here.
Brian is also an excellent electronics tech.  He will be taking care of the B.Y.O.C Pedal Pre-builds up here in Canada.
 
<><><><><><><><><><><><><><><><><><><><><><><>
NON FINIRe mai was born from the ashes of premier Yugoslavian thrash metal band EPIDEMIC ZONE. The band existed from 1987 to 1991 and released two tapes and one 7" EP single, TOUCH AGAINST NORMALITY. They performed with bands like MOTORHEAD, SACRED REICH, ATHROPY, S.N.F.U., and numerous other local and international acts. After several changes in the lineup the original EPIDEMIC ZONE members, Ales (guitar) and Tomi (bass), invited Primoz (drums) and Milos (vocals) to join NON FINIRe mai. In 1992, the band achieved great popularity in the underground scene.
Three years after releasing debut album Pilotinstaller, Slovenian extraordinary Ales Uratnik a.k.a. NON FINIRe mai, produced a new masterpiece entitled "Katzenjammer". It's inspired in part by the Rudolf Dirks comic The Katzenjammer Kids from 1897 featured Hans and Fritz, twins in the battle against any form of authority.
Ales also builds guitars:
<><><><><><><><><><><><><><><><><><><><><><><>
Knock Knock Ginger is an indie-pop band from Waterloo, Ontario. Member-wise, the band is Andy the Mëtler, who plays the bass and theremin, Matt Charters, who plays guitar and trumpet, Melissa Djurakov, who plays the piano, Milosz Sikora, who sings and plays guitar and Owen Cherry, who plays drums.
The band's sound has been described as "experimental," but they can't quite figure out why. They'd like you to think they play melodic pop songs with a lyrical slant.
Knock Knock Ginger occasionally steps out from underneath houses to play shows around their hometown and Southern Ontario. They have a lot of fun playing live and hope to make it to new and exciting places in 2006.
 
<><><><><><><><><><><><><><><><><><><><><><><>
The Hiwatts
The Hiwatts - Proudly playing you a selection of their own material & the "BEST" of British Rock/Mod/Punk Music, from the 60's through to the 90's. Guitar smashing, Microphone twirling & Drum crashing their way through over 2 hours of The Who, Small Faces, Rolling Stones, The Jam, Oasis, The Beatles, Sex Pistols, Ocean Colour Scene, The Undertones, The Buzzcocks, The Creation, and many others.
<><><><><><><><><><><><><><><><><><><><><><><>
Gluecifer
"A world in which people like Richard Ashcroft and Thom Yorke are considered stars, and a band like Gluecifer still wander around in pure obscurity, is a world gone fucking mad"
My sentiments exactly :-( 
Gluecifer R.I.P.
Guitarist, Raldo Useless, has been keeping busy producing bands of late.  He is a huge fan of oddball guitars, amps and pedals (Just like ME!!!!)
<><><><><><><><><><><><><><><><><><><><><><><>
The Aimless Blades are a six piece Band with a capital B. The songs' color palette range from acoustic ballads to moody swamp-noir to electric rockers and are inhabited by characters that would be at home in a Jim Thompson or Raymond Chandler novel.
Comparisons have been drawn to the Byrds, the Velvet Underground, Dream Syndicate, Giant Sand, Gram Parsons, Green on Red and the Mekons. Close your eyes and you'll see visions of long abandoned stretches of highways or late nights in the desert and maybe a campfire of two.
The Aimless Blades have played support for the likes of the Silos, Continental Drifters and Paul K.
 
<><><><><><><><><><><><><><><><><><><><><><><>
singer - songwriter, guitar and bass teacher, voice coach and performer
For the past 10 years, Adrian has been teaching guitar and voice at various music schools in Ontario. In 1997, Adrian opened his own music school with locations in Elora, Ontario and Kitchener, Ontario where he currently teaches 80 students each week. Being primarily a songwriter and performer, Adrian's approach to music education is somewhat unconventional, focusing on the inner workings of music, songwriting and improvising as soon as a student starts playing. He feels that learning an instrument should be the tool that helps to develop musicality, not just the principal source. His goal in teaching is to help his students become intelligent musicians, not just guitarist or singers. This approach has proved to be very effective and managed to help many students become professional performers, recording artists and teachers. 
Adrian Jones is a classically trained multi-instrumentalist from Waterloo, Ontario, Canada. His various projects have found him performing on bills with acts such as Rheostatics, Fred Eaglesmith, Jeff Healey, Bruce Cockburn, King Cobb Steelie, Skydiggers, Jazz guitarist Ed Bickert, David Wilcox, Broken Social Scene and many more. Adrian's performing career started at age 11 with the Hamilton Philharmonic Youth Orchestra (for which he played violin). This opportunity allowed him the chance to play many venues including the opening ceremonies of Copps Collusium in Hamilton, Hamilton place's Great Hall, the Banff school for the performing arts. Throughout high school, Adrian studied jazz and classical guitar, violin and voice (with bel canto teacher Ed Johnson). Adrian attended Wilfred Laurier University in 1990, where he studied classical guitar. Since then, Adrian has released 11 albums, played an average of 150 shows each year, both with woodwind wonder Kim Régimbal and with their band snack! and taught hundreds of students both guitar and voice.
<><><><><><><><><><><><><><><><><><><><><><><>
Since 1996, founding members Dave Battrick (Guitar, Dobro & Vocals) and Jason Colavecchia (6 string Bass & vocals) have forged a unique blend of Blues/Jazz/Funk & Cajun flavours into a well oiled presentation of traditional & modern tunes.
The addition in 2002 of the considerable percussion talents of Fred May has allowed the "syncopated groove" of Mother Blue's Music to gather an ever increasing following of music fans and their fellow musicians.
<><><><><><><><><><><><><><><><><><><><><><><>
HCFX stalwart, Pierce Backes shares frontman duties with his Brother and plays some nice guitar here.
To my ears, The Yarrows sound like a great mix of garage band energy and subtle neo-psychedelic rock.  Great Songs!  Kind of like the Smithereens if they listened to "On the Beach" and "Tonite's the Nite" or Steve Wynn more often.
<><><><><><><><><><><><><><><><><><><><><><><>
  plays original compositions and covers ranging from Cyndi Lauper to the Foo Fighters. It's hard to describe their style because there are so many influences being thrown into mix. Marco comes from the early hardcore days. Jay leans toward the classic rock. Sean loves the grungy/alternative sound, Igor (pictured left) digs classic and heavy stuff (and has a serious pedalboard rig!) and Andrew indulges in punk/rockabilly. Now imagine all these influences boiled down to a simmer and then thrown on an open flame!
<><><><><><><><><><><><><><><><><><><><><><><>
Long-time customer, Moshe Tenenbaum is now playing guitar for Paul Burke
Check out their music here.  They are playing out a fair bit.  Keep your eyes open for a gig near you.
<><><><><><><><><><><><><><><><><><><><><><><>
Black Pudding
Black Pudding have been playing since 1999, originally forming out of the demise of Formula 44 with Rock Hardman (Ape Management, Ogden Steers) & Maria Crequer (Sowpuss), and continuing on as a two-piece. After the release of a cass-album, Blood Clot, in 2000, and a number of well received gigs, Black Pudding disappeared from the stage for a period until they were revived through invitation to play what is now deemed as a legendary gig at the Cross with The Bloody Souls and Xanadu, late 2002. Busy with other projects separately, the pair have also been rhythm-section for Brother Love's Free Association, and Rock Hardman's Ogden Steers.
<><><><><><><><><><><><><><><><><><><><><><><>
The Void are the latest incarnation of Dannie Vallely and Ulric Kennedy who began making music together in their late teens.
Ulric and Dannie have appeared in a number of guises through the years including The Mixers (of whom I was a huge fan of in my teens!!!!!),The Golden Dawn, The Fauves, Jenny & The Cat Club, The Catalysts and DHK and their back catalogue includes releases on Sarah Records, Felicite Singles Club and Invicta Hi-Fi to name but a few.
The Void's sound draws heavily on their formative influences - melodic POP shot through with psychedelic colours and transcendent harmonies.
Currently a studio-based project, plans are afoot to develop a multi-media spectacular capable of bringing The Void sound to audiences around the world in the near future.
<><><><><><><><><><><><><><><><><><><><><><><>
Formed in late 2005, The Blood Lines are beginning to build what will be their debut album. You will find some of the songs that will comprise this album here. Also, expect to see tour dates posted here as they come up.