Fuzzrocious' Croak brings all the frogs to the Swamp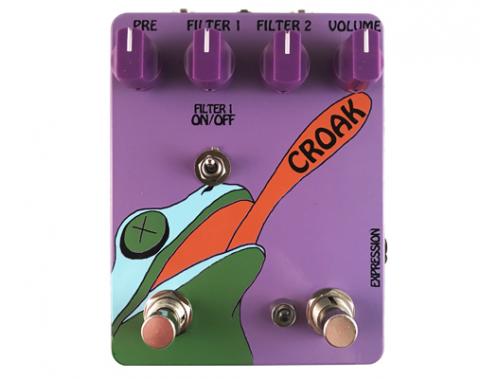 Absolutely unique new product from Fuzzrocious just rolled in here in an Exclusive Colorway only available to Canadian Dealers and it is killer.  
The Croak is described as an expressive Double Filter Fuzz.  What does "expressive double filter fuzz" even mean you ask? Well, there are two filters pushed by a fuzz that opens up to more control via an expression pedal jack.  If you have some creativity in you, this pedal will be a very valuable and enormously fun tool.
Check it out here.