Catalinbread NiCompressors have arrived!!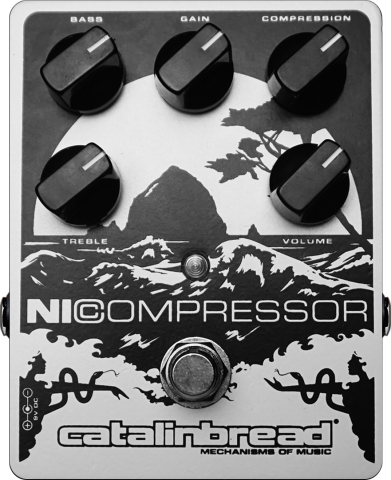 The NICOMPRESSOR was inspired by the legendary Loco Box 'The Choker' Compressor and various other compressors of the 1970s.  Nic and I had some great conversations about the concept for his design and shortly before his death he was wrapping things up and was pretty pleased about the finished product.
They have arrived and I totally get why Nic was so happy with the result. This pedal is extremely musical and just works for a number of really killer tones.  Also, Very dynamic for a compressor!