Caroline Guitar Company Hawaiian Pizzas have arrived hot and ready!!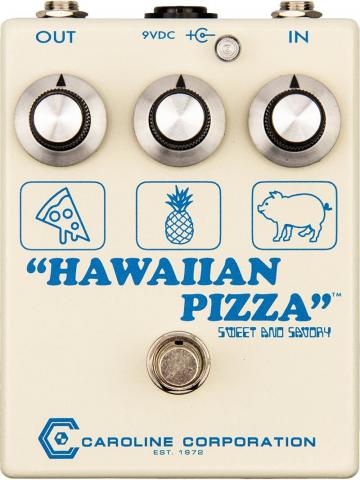 At this advanced age (lolz), I am likely one of the most critical ears there is when it comes to evaluating fuzz pedals. Don't get me wrong, i love fuzz with some passion, but I am admittedly non-plussed by the a lot of the boutique 3-knob fuzzes that are carbon copy clones of vintage fuzzes that many lesser companies, that we tend to avoid dealing with, churn out.  CGC is not one of those companies and The Hawaiian Pizza is not one of those pedals.  It is a glorious thing.  Harmonically rich beyond what you might think is even possible. In a nutshell, i love it.  Check out the demo:
and this demo as well if you want a different take on it.