Arcane Analog Experientia Octave Fuzz and Swell - Limited Run
This beast of a pedal is primarily based on the amazing, but long defunct vintage fOXX Tone machine.  It is a highly useful and musical Octave fuzz with a Swell function that eliminates your pick attack allowing you to create a "backwards tape" effect, similar to the vintage Boss SG-1 Slow Gear.  This machine can obviously do the Jimi Hendrix Experience-in-a-box thing nicely, but it can really do so much more as well.  You are limited only by your imagination for the most part.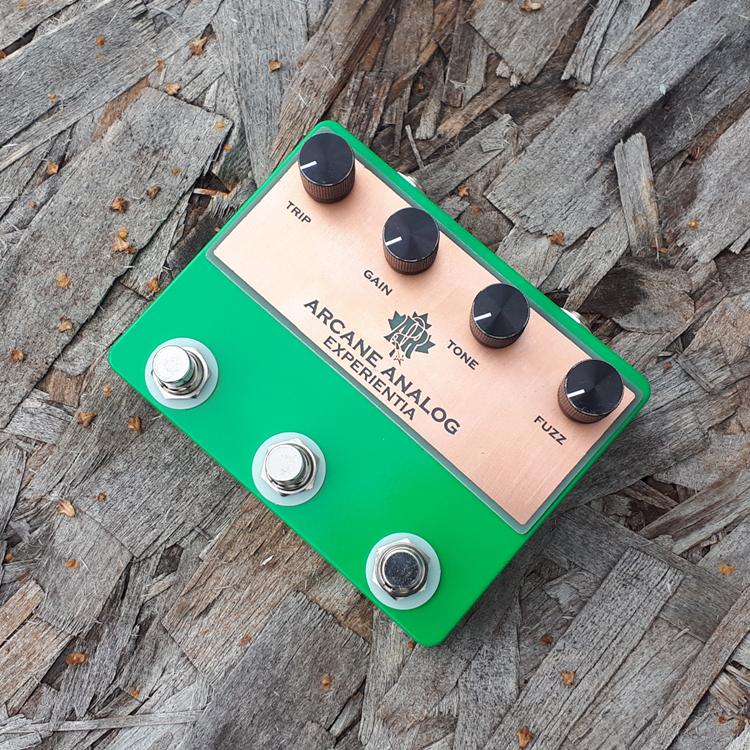 This limited run of pedals were put together by Arcane Analog up here in Canada.  Andrew is a actual wizard when it comes to vintage fuzz sounds and he has completely knocked this one out of the park.
If fuzz is the cure for what's ailing you, this pedal is the Prescription you require.